International Liberty
A couple of days ago, I wrote about the new rankings from the World Economic Forum's Global Competitiveness Report and noted that America's private sector is considered world class but that our public sector ranks poorly compared to many other developed nations.
To elaborate on the depressing part of that observation, let's now look at the Tax Foundation's recently released International Tax Competitiveness Index.
Lots of data and lots of countries. Estonia gets the top score, and deservedly so. It has a flat tax and many other good policies. It's also no surprise to see New Zealand and Switzerland near the top.
If you're curious about America's score, you'll have to scroll way down because the United States ranks #31, below even Belgium, Spain, and Mexico.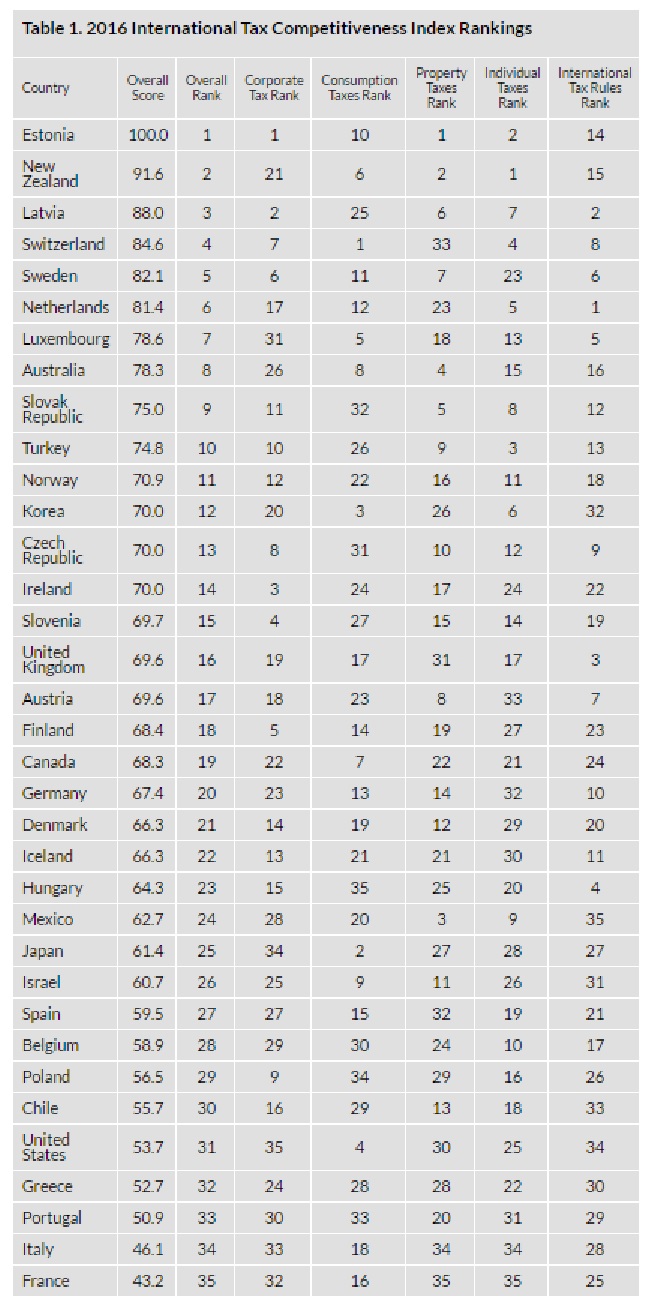 If you look at how the U.S. ranks in the various categories, we have uniformly poor numbers for everything…
View original post 357 more words