International Liberty
One interesting feature of this election is that many voters, grappling with the unpalatable choice of Hillary Clinton and Donald Trump, are dealing with the feelings of dismay and despair that libertarians experience almost every election.
All I can say is, "welcome to my world."
Though I admit our experiences aren't the same. Ordinary voters presumably are agitated by Hillary's corruption and Donald's buffoonery.
As a free-market policy wonk, by contrast, I'm more concerned that both Clinton and Trump are statists. Heck, I'd tolerate some unseemly behavior and sleaze if a politician actually reduced the burden of government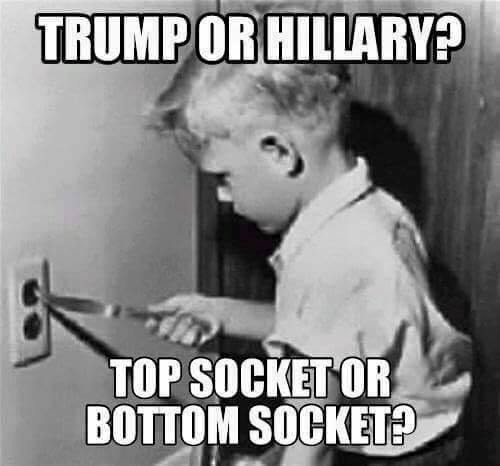 (hence, my bizarre ex post facto fondness for Bill Clinton's presidency).
But since Hillary isn't Bill and Trump isn't Reagan, the dark cloud that we're facing doesn't have any silver lining.
Unless, of course, you're a fan of political humor. In which case the 2016 election is Nirvana.
And…
View original post 269 more words