International Liberty
President Trump has released his budget blueprint. From a big picture perspective, the size of government won't change. He's kicking the can down the road on entitlements, which is obviously disappointing for people who can add and subtract. He does cut some domestic programs, but taxpayers won't reap the benefits since those savings will be spent elsewhere, mostly for a bigger Pentagon budget.
But I'm going to be optimistic today (the glass isn't 9/10ths empty, it's 1/10th full). Let's look at the good parts of his budget.
First, some background.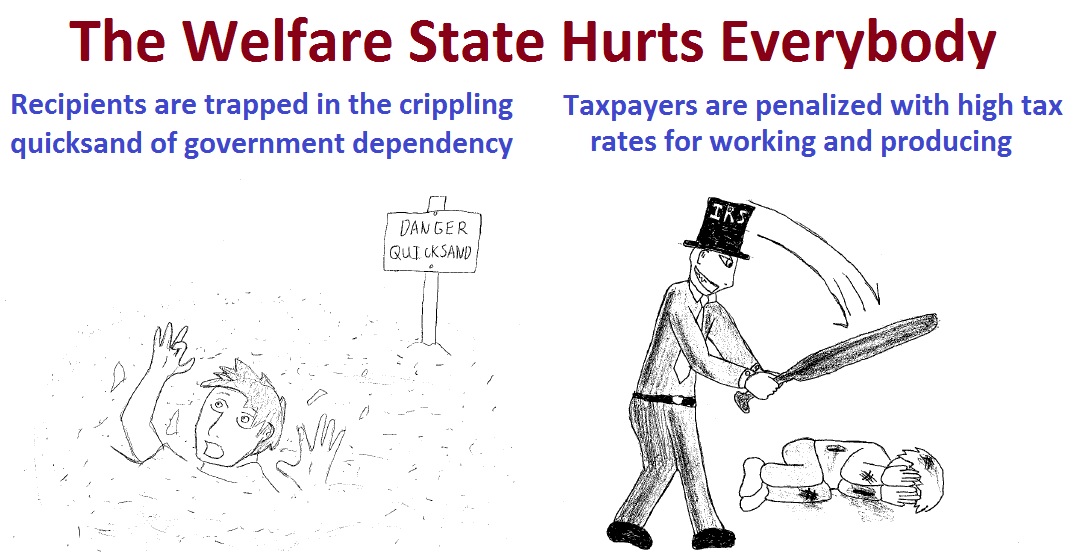 Redistribution is bad public policy since it simultaneously encourages inactivity and dependency among recipients and discourages activity and initiative by taxpayers.
That's the standard argument against conventional handouts such as welfare, food stamps, Medicaid, EITC, and housing subsidies. The plethora of such programs in Washington is bad news for both taxpayers and poor people
View original post 1,865 more words